Latest Phones (2023)
Latest Sony Xperia Phone – Sony Xperia E5 – How is it Compared to Other Smartphones?
The latest Sony Xperia phone right now is the Sony Xperia E5. Sony is one of the most trusted brands for mobile devices in terms of quality.
And now, Sony Xperia E5 looks promising with its scratch-resistant glass and other nice features. It may be the budget smartphone that you are looking for.
What are the features of this new smartphone and how is it compared to the best smartphones around? Let's find out. 😀
Release: June 2016
Device Type: Smartphone
Display: 5.0 inches (720 x 1280 pixels)
Camera: 13MP
Hardware: Mediatek, Quad-core 1.3 GHz, 1.5GB RAM
Battery: 2700 mAh
Expected Price: US$ 220
See Full Technical Specifications
Design – I like It Simple, but Beautiful
---
The Sony Xperia E5 has a candy bar form factor. It has rounded corners and slightly rounded edge to give you a comfortable grip.
Like most Sony smartphones, the body has a single color which is either black or white. The front side looks beautiful with the absence of a home button. You can rely on the buttons on the screen when navigating in this phone.
The front side near the top contains the "Sony" logo along with the small selfie camera lens, small sensor, and earpiece receiver.  The earpiece receiver is located near the top edge so it is not too obvious.
I like the black version in terms of design because only the logo stands out, so it's pretty neat.
The rear camera and LED flash are located at the upper left rear and I like that they are not protruding. The "XPERIA" logo is beautifully located near the center.
It is only 8.2 mm thick, which is not too thin nor too thick if compared with other recent smartphones. It weighs 147 g which is pretty much within the average weight of a 5-inch smartphone.
Display Quality – In Comparison with Other Smartphones
---
The Sony Xperia E5 comes with a 5-inch HD display with 294 pixels per inch. It also uses IPS LCD display technology. IPS LCD is the same display technology in more expensive smartphones such as LG G5 and the latest iPhones.
In terms of displays sharpness, the pixel density is good because it is only 10% less sharp compared to an iPhone 6s, but it's not the sharpest around.
If you like a slightly bigger display and better display sharpness within the same budget, there are some smartphones that can provide you with a Full HD resolution such as HTC Desire Eye (5.2-inch) and Lenovo K3 Note (5.5-inch).
Or if you prefer a 5-inch display smartphone like Sony Xperia E5, most recent similar size smartphones within the same price range have the same display sharpness.
But if you really like a 5-inch Full HD smartphone within the same budget, you may explore Lenovo Vibe X2, Sony Xperia Z1, or Samsung Galaxy S4. But most of these smartphones only became cheaper with time, so take note of their other features as well, like processing power and upgradeability to the latest OS.
In terms of display protection, again the Sony Xperia E5 is protected by a scratch-resistant glass. This is a cool feature actually.
Performance and Storage Capacity
---
The Sony Xperia E5 comes with a Mediatek MT6735 chipset. It has a Quad-core 1.3 GHz CPU and 1.5 GB RAM.
This level of processing power and RAM is good for entry-level smartphones. Smartphones with similar processing speed and RAM will usually cost less than US$150.
It also has a Mali-T720MP2 graphics processor.
The internal storage is 16 GB which can be expanded up to 256 GB using a microSD card. For me, this is an impressive feature. A huge data storage is one of my primary needs.
The microSD card, by the way, has a dedicated slot. So if you opt for a dual-SIM version, you can use two SIM cards and the microSD card at the same time.
It runs on the latest Android 6.0.1 (Marshmallow) OS so you will get the latest functionalities such as Android Pay and Doze.
You may also check out the top smartphones in terms of processing speed that are under US$250.
Camera – High Resolution with Full HD Video Recorder
---
The rear camera has a 13 MP resolution with LED flash. It is capable of autofocus, face detection, HDR, and panorama. There is no mention of OIS (optical image stabilization) and pixel size.
OIS reduces blurs when the subject of the image is in motion while pixel size determines photo quality in a low light condition.
Most smartphones with a 13MP camera will cost you US$200 to US$250, so the Sony Xperia E5's camera resolution is actually worth the expected price.
It can also record Full HD videos at 30 frames per second.
The front camera, on the other hand, has a 5MP resolution which is the resolution of the top smartphones in the same price range.
Battery Life and Other Cool Features
---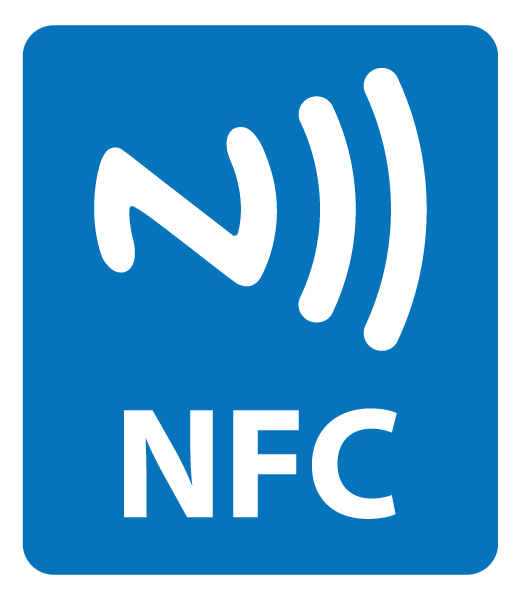 It has a Li-Ion non-removable battery with 2700 mAh capacity.
According to Sony, the battery can last up to 2 days based on their smartphone usage profile which represents the typical smartphone user's activities such as (calling, texting, web browsing, social networking, game playing, etc.).
If you like to play music, it can last up to 65 hours.
Amazingly, it has NFC support if you like to use that feature for your transactions. You may explore more about NFC here.
It also has the other basic features such as Wi-Fi, 3.5 mm jack, GPS with A-GPS for location technology, Bluetooth for your wireless headsets and speakers, and FM radio.
You can also use LTE (4G) connectivity with Cat4 speed.
Conclusion
---
The Sony Xperia E5 is a good entry-level smartphone. The processing power and display sharpness is good but not great if compared with the best smartphones under US$250. But it redeems itself in terms of design and sturdiness and high camera resolution.
The battery life looks promising based on Sony's claims. And another advantage of this smartphone is that it runs on the latest OS and has NFC support.
What do you think of this new smartphone from Sony? I would love to hear from you.
Just leave your comment in the comments section below. ?