Latest Phones (2023)
Cheap LG Cell Phone – LG X5 is 5.5 inches, Know What's Special About It
LG recently released their X-series, a lineup of smartphones, each with a special feature. One of these smartphones is LG X5. It is very affordable and it's the new cheap LG cell phone.
So we recently made a post about the LG X skin and other members of the X-series. But what's special about the LG X5? How is it compared to the other smartphones within the same price range? Will I buy it? Let's find out.
Device Type: Smartphone
Display: 5.5 inches (720 x 1280 pixels)
Camera: 13MP
Hardware: Quad-core 1.3 GHz, 2 GB RAM
Battery: 2800 mAh
Price: US$ 175
Design and Display – What's Special About the LG X5?
---
The LG X5's overall design is the same with the LG X Skin and LG X Power. It comes in Indigo/Black or White color.
The shape, curves, and location of camera and buttons are very similar. LG X5 and LG X Skin have a glossy rear that looks beautiful. LG X power, on the other hand, has a textured rear that is very stylish.
Each smartphone in the X-series of LG has an outstanding feature. LG X Skin is ultra-thin and LG X Power has a very huge battery capacity.
For the LG X5, it's the huge display size. The size of the display is 5.5 inches which is the same with the iPhone 6s Plus. Compared with the previously released X-series smartphones, you can see below that the LG X5 has the largest display size.
LG X skin – 5.0 inches
LG X power – 5.3 inches
LG X cam – 5.2 inches
LG X screen – 4.93 inches
LG X5 – 5.5 inches
Despite having a huge display, it's amazingly light which makes it more comfortable to carry. It only weighs 133 g! Most 5.5-inch smartphones weigh around 150 g. And I'm talking about those that are made of plastic material.
Smartphones with metal frames are even heavier. The iPhone 6s Plus, for example, weighs 192 g. If I don't have my backpack with me, like when I go to formal events, I put my phone in my pocket. With this, I can really feel the weight and it also doesn't look good when the phone is dragging down one side of my clothing.
So a very light 5.5-inch smartphone is really comfortable to carry. Of course, you can always get a smaller phone. But if you are like me who loves a bigger display, this is really a nice feature to have.
Why is the LG X5 lighter than the other 5.5-inch smartphones?
It's only 7.2 mm thin! That is a very thin profile because it's even thinner than the 7.3 mm iPhone 6s Plus. Even if it is very thin, it still managed to pack a 2800 mAh battery capacity.
Most 5.5-inch Android phones require 2900 mAh to 3000 mAh battery capacity to run up to 16 hours of 3G talk time. So expect the battery life for 3G talk time to be only a little less than that.
Display Quality, What Matters…
---
A good display quality is necessary for a large display. The LG X5 has an HD display with a pixel density of 267 pixels per inch. For the price, it's definitely worth it when it comes to display sharpness.
It's not the sharpest around, but that's what you can normally get from 5.5-inch smartphones under US$200.
Another feature that you will like is the IPS LCD technology which is LG's display technology even in their premium smartphones like LG G5.
It has excellent viewing angles and color reproduction.
Processing Power, OS, Storage, Camera…
---
It has a Quad-core 1.3 GHz CPU, with undisclosed chipset brand. Unlike in LG X Skin which shows a Snapdragon logo at the end of the LG X Skin commercial, the LG X5's commercial does not show it.
It also comes with a 2GB RAM, which is better than the 1.5GB RAM of the LG X Skin.
If you compare the CPU speed and RAM with other smartphones priced between $150 to $200, they usually have Quad-core 1.3 to 1.5 GHz CPU and 2 GB RAM. So, the LG X5's hardware is just right for the price.
The speed is entry-level, so don't expect too much speed and high-level performance. It is perfect for those with low to moderate needs in terms of apps and games running.
The operating system is Android 6.0 (Marshmallow) which is good. For a 16 GB internal storage that can be expanded up to 32 GB using a microSD card, the LG X5 covers the basics of an entry-level Android smartphone.
The rear camera has a 13 MP resolution while the front camera has 5MP. Both can record Full HD videos. These are the same camera features of smartphones under US$200.
Other Cool Features
---
The LG X5 is LTE-capable, with Wi-Fi connectivity, and Bluetooth 4.2 for your wireless speakers and headsets. You can also use GPS, with A-GPS and GLONASS, NFC, and FM radio.
It's actually rare for entry-level smartphones to have NFC support so this is a good thing. With NFC, you can use your phone to make mobile payments by just putting your phone near the POS device.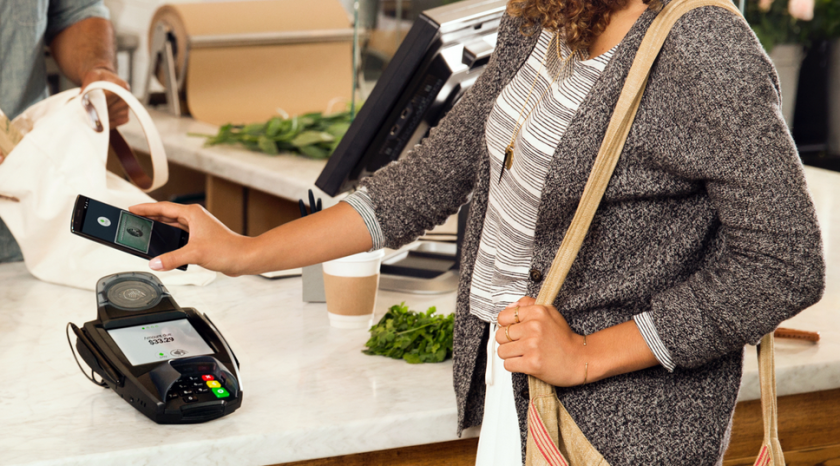 And the location technology is also good because, with GLONASS, it allows the use of Russian satellites aside from US satellites for a more accurate location.
Another cool thing is that the battery is removable and it is common for entry-level smartphones. The advantage of a removable battery is that you can replace it anytime if it gets worn-out over time.
LG X5 Is Worth the Price
---
Compared to the other smartphones under US$200, the LG X5 has features that are actually similar and what you would normally expect for a smartphone with that price.
It is very light despite the huge display so you can comfortably carry it around in your pocket or wallet. It's also very thin and sleek.
It has a huge HD display that will let you enjoy good entertainment. You can enjoy more while watching movies, playing games, and reading news or any online articles.
What do you think of this new smartphone from LG? I would love to hear from you.
Just leave your comment in the comments section below. ?