Latest Phones (2023)
New Slim Mobile Phone – LG X Skin is Ultra-Thin and Affordable
LG recently released their X-series, an entry-level lineup of smartphones, each with one distinct premium feature. One of these smartphones is the LG X Skin, a new slim mobile phone that is very affordable.
The premium feature of the LG X Skin is the impressive ultra-thin and elegant design. I always like ultra-thin smartphones because they are so light and very appealing.
How thin is the LG X Skin? What are the other features of this smartphone and is it worth the price? Let's take a look.
Device Type: Smartphone
Display: 5.0 inches (720 x 1280 pixels)
Camera: 13MP
Hardware: Snapdragon, Quad-core 1.3 GHz, 1.5 GB RAM
Battery: 2100 mAh
Price: US$ 200
Design – Impressively Striking
---
The most amazing feature of the LG X Skin is the super slim and elegant design. It's only 6.9 mm thin! It's actually rare to find cheap smartphones with a thickness of less than 7 mm.
Most US$200 smartphones range from 8mm to 10 mm. Although there are some cheap smartphones that are thinner than the average, they are not even close to the ultra-thin profile of the LG X Skin.
So, compared with the other affordable 2016 smartphones below that were released by the top brands, you can clearly see a huge difference in the thickness when compared with the LG X Skin.
Under US$200
ASUS Zenfone Max ZC550KL (10.6 mm)
Lenovo Vibe K5 (8.0 mm)
LG Stylo 2 (7.4 mm)
LG K10 (8.8 mm)
Under US$150
Samsung Galaxy J1 (2016) (8.9 mm)
HTC Desire 530 (8.3 mm)
LG K4 (8.9 mm)
LG K5 (8.9 mm)
LG K7 (9.1 mm)
What are the advantages and disadvantages of an ultra-thin smartphone?
A super thin smartphone like LG X Skin is eye-catching and it's fun to have a smartphone that is exceptional and beautiful. Your friends will certainly notice its striking design.
And of course, it follows that a super thin smartphone is lighter than the average. Most 5-inch entry-level smartphones weigh about 140 g.
At only 122 g, the LG X Skin is a delight to carry while using it or while inside your pocket.
It may even fit in your wallet!
One of the disadvantages of an ultra-thin smartphone is lower battery life. In order to push for a thinner profile, the battery capacity also has to decrease.
For an Android smartphone, having a 2000 mAh battery capacity is already problematic. The LG X Skin has a 2100 mAh battery capacity, so it's still slightly better and hopefully, it will not give you a headache.
Other 5-inch entry-level Android smartphones that have a 2300 mAh battery capacity can last up to 11 hours of 3G talk time so we are still optimistic here for the LG X Skin. The battery is removable by the way, which is another cool feature.
Another usual issue with ultra-thin smartphones is the ergonomics. They usually have narrow sides which sometimes give a not so comfortable grip.
However, this may not be the case in LG X Skin because if you look at the sides of this smartphone, it curves all the way to the rear and that curve adds comfort when you hold it.
Glossy and Elegant Looking
When it comes to the overall design, the LG X Skin has a smooth and glossy rear which is pretty. If I have to pick a cheap smartphone with a plain rear design, I always like it to be glossy.
So even if it is made of plastic material, it will still look a little more stylish and beautiful. It has nice color choices, you can choose from Gold and Titanium color variants.
Display – Worth The Price
---
The LG X Skin has a 5-inch HD display with IPS LCD technology.
The pixel density is 294 pixels per inch, so in terms of display sharpness, it is usually on par with most US$200 smartphones.
Actually, at a US$200 budget, you can already buy smartphones that have sharpers displays. They have Full HD resolution and about 50% sharper. But, these are usually premium smartphones that were released in previous years which only became cheaper with time.
And if you look at the recently released US$200 smartphones in 2016 of the other top brands, they also have HD displays and almost the same pixel density.
Now when it comes to display technology, IPS LCD is an excellent one. It has better viewing angles and better color reproduction than TFT displays. It also consumes less power compared to Super AMOLED displays.
IPS LCD is even being used in the premium smartphones of LG. Overall, the display quality is certainly worth the price.
Processing Power, OS, Storage
---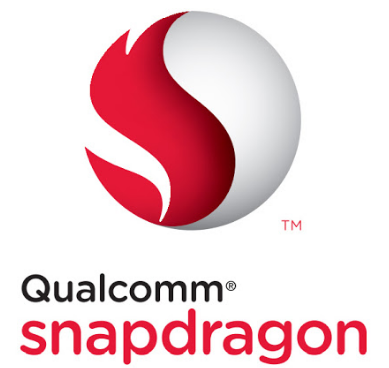 The LG X Skin comes with a Snapdragon, Quad-core 1.3 GHz chipset and a 1.5 GB RAM.
It's actually good enough for your modest needs, but it's certainly not for the heavy user who needs a very fast smartphone.
Compared to other smartphones under US$200, the CPU speed and RAM size of the LG X Skin are not the fastest or largest that you can get. These are the hardware specs that you can usually find in most smartphones under $150.
But of course, the faster smartphones do not have the super-thin design of the LG X Skin. A thinner profile does add a slight increase in price.
The LG X Skin also comes with the Android 6.0 OS (Marshmallow), so you can definitely run the latest apps and games and also enjoy the new features of this OS version.
The internal storage is 16 GB which can be expanded up to 32 GB using a microSD card with a dedicated slot.
Camera and Other Cool features
---
The rear camera has an 8 MP resolution with LED flash and can record Full HD videos.
In terms of camera resolution, it is also behind most US$200 smartphones. The usual camera resolution within this price range is 13 MP.
The front camera has a 5 MP resolution. Although not the highest you can get for the same budget, this is the usual resolution for selfies in other smartphones with the same price. It can also record Full HD videos.
The LG X Skin also has LTE capability, Bluetooth 4.1 for your wireless accessories, GPS with A-GPS and GLONASS for finding locations, Wi-Fi, FM radio, microUSB 2.0, and even NFC support!
LG X Skin, Is It Worth It?
---
The best feature of this smartphone is the super-thin design. The overall design is impressive for an entry-level smartphone and the display quality is good enough for the US$200 price.
The processing power and camera resolution are what you can usually find in the other smartphones under US$150. So it's actually the super-thin and elegant design that justifies the slight increase in price in LG X Skin.
Overall, if you are into an affordable super slim and elegant looking smartphone that can satisfy your modest needs, the LG X Skin is definitely worth it!
What do you think of this new smartphone from LG? I would love to hear from you.
Just leave your comment in the comments section below. ?